Kha should work fine without a sound card, it doesn't explain that strange error. So, here's how to set a data breakpoint (those break on a data change instead of a line number):
Find SystemImpl.cpp (see the file tree on the left side) and set a regular breakpoint at line 422 (one line below the mouse initialization). Then run the program until the breakpoint it hit.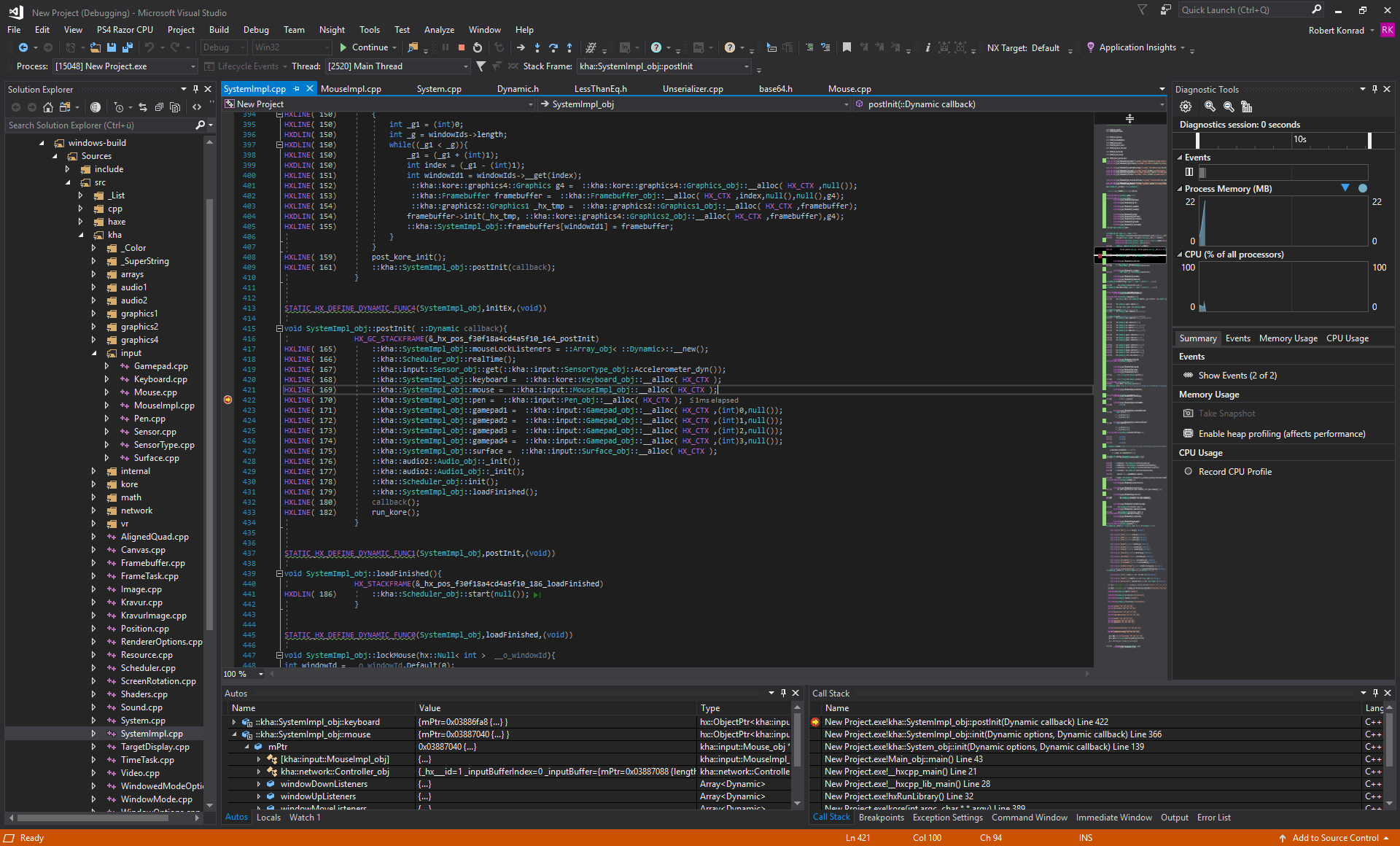 Data breakpoints are created using the menu like so.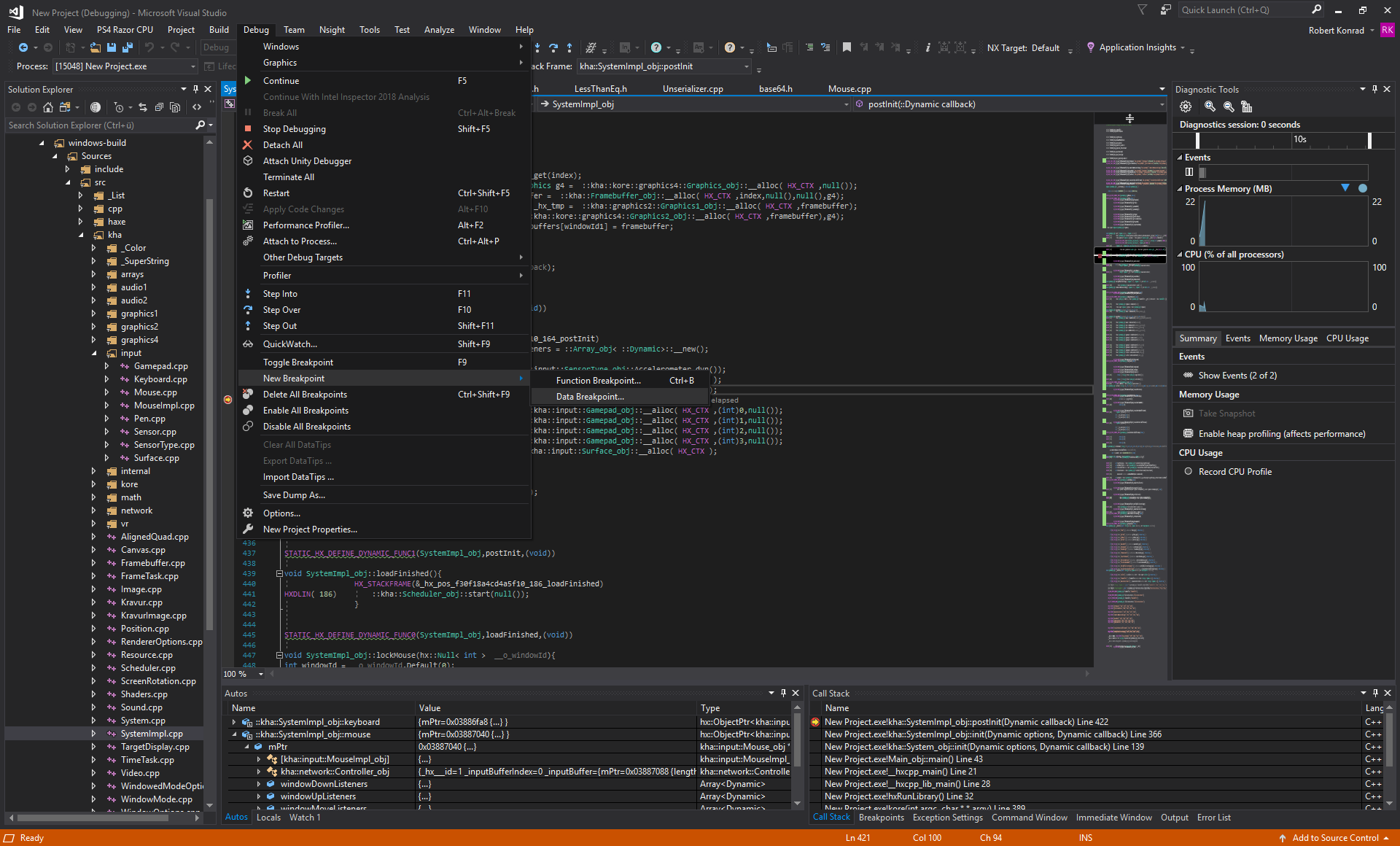 Put in &::kha::SystemImpl_obj::mouse.mPtr, hit ok and then continue to run the program. Hopefully at some point it should hit that breakpoint.